Welcome!
Check out Kellie Warren's video - and be sure to CONTACT kELLIE ABOUT dISTRICT 28!
My name is Kellie Warren, and here's why I want to be our Kansas State Representative in District 28.
thank you for your support!
I'm a proud parent of four kids in all levels of Blue Valley K-12 schools. My husband and I grew up here, and graduated from Shawnee Mission South High School. I'm involved in the schools and community where we are raising our family. I enjoy coaching our daughters' sports teams, getting involved in our son's outdoor activities, participating at church, serving on my kids' schools' PTO Boards, helping with school-run activities, and spending time with our family and Eisenhower "Ike," the family dog.
I am a lifelong Republican and excited about this opportunity to represent and serve our community because I believe I can bring reasonable fixes to the troubles for our state coming out of Topeka, regarding taxes, spending, and education.
Having graduated from Cornell University then coming back to Kansas for KU Law School, as an attorney, finding reasonable fixes is what I do. I'm a trusted problem solver. Using facts and the law, I work to reach a principled outcome. This usually means that neither side gets everything that it wants, but at the end of the day, they all agree that the resolution was reasonable. I'm concerned that special interest groups are politicizing our Blue Valley schools, and moving us towards unacceptable outcomes, where parents are so politicized that they will no longer work together to keep our BV schools world class. I don't want that to happen in our schools, or in our state.
I believe government functions best when reasoned resolutions are reached. No more bickering and false rhetoric. I plan to rise above that and speak the facts and the truth, and bring reasonable fixes to Kansas.
issues
When I spend time with neighbors and other parents talking about our community, one thing that repeatedly comes up is that with all we have going on, we're fed up with a state government that just doesn't work. While there are many issues facing our state, several seem to be a priority among Blue Valley residents. An overall theme I hear is restoring accountability.
RESOLVE K-12 FUNDING & ACADEMIC UNCERTAINTY
The uncertainty hanging over Kansas schools is rooted in nearly 40 years of litigation. For too long, the legislature's K-12 policy has forgotten our kids and has instead intentionally served as a wedge for politicians and a slot machine for the plaintiffs. That's why the litigation persists, why politicians don't solve the issue, and why special interest groups infiltrate our schools to pit the interests of parents, teachers, and students against each another to drive an agenda.
For far too long, politicians in Topeka have used all Kansas schools, including Blue Valley schools, as leverage to obtain a certain financial outcome in a lawsuit where none of the plaintiffs are Blue Valley schools, parents, teachers or children.
That approach is the problem. Those who have been in Topeka directing K-12 education policy lost sight of the mission – educating our kids through vibrant and effective schools, not closing the doors in a tantrum. Regardless of the funding issue, how would closing Kansas schools do anything to benefit the academic advancement of our kids? As a mom, I can say that it wouldn't!
Some Kansas schools may indeed struggle. But, rather than penalize successful schools like Blue Valley, whether by closure or diversion of resources, better for our kids would be to apply greater effort to fix the problem where it exists and raise those struggling schools to a higher standard.
The legislature has already written another check, claiming the problem is solved.…until the Supreme Court said it wasn't. Why? Because the politically easy fix is only about dollars, not improving the system with safeguards to ensure each new dollar spent is for students and teachers in the classroom.
The K-12 funding uncertainty will only be permanently resolved when those making decisions regarding school funding are directly accountable to Kansas taxpayers. We also must have a policy that contains a clear mission statement setting forth academic expectations for our K-12 system, a defined yardstick by which to annually measure whether expectations are being met, and specific stated remedies for when expectations are unmet. We can make it happen by keeping special interests and politics out of our schools and uniting as Blue Valley parents and neighbors to put students first.
RESPECT TAXPAYERS AND JOB CREATORS
Too many in Topeka believe that their title "State Representative" means they represent the State, not its people. But to provide a foundation where Kansans can enjoy a strong quality of life, the proper job of government is to maintain a structure and order for its people ̶ meeting important service needs, and enforcing the law through an impartial judicial system.
Kansas has been stuck in a cycle of lurching from one budget crisis to the next. From the Democrat administrations of Sebelius and Parkinson to the Republican Brownback administration, the last 15 years have been like a see-saw, with almost no continuity, other than unaccountable state spending.
The result is that Kansas debt and taxes are high. Despite a recent audit showing more than $2 billion in possible savings ̶ not by cutting services, but by more efficiently running state government ̶ those recommendations were put in a drawer and ignored. Instead, our legislature voted to raise taxes by $1.2 billion dollars - retroactively - to pay for more state spending.
First things, first. We need to prioritize our budget. We need to prioritize education, infrastructure and public safety by funding them at appropriate levels.
A starting point is to work toward a reasonable equilibrium of tax and spending policy. Businesses are similar to families when it comes to budgeting. You don't spend what you can't afford on a house, a car, or a landscaper, and unless you have a predictable income to pay the bills. Likewise, businesses don't move into a state with a high or unpredictable tax burden, nor will they hire new employees without a foreseeable, sustainable economic outlook.
We cannot continue a roller coaster of tax policy. If we want to maintain our Blue Valley quality of life, then we need to begin now with a long term, reasonable vision to build a Kansas economy that respects both families as taxpayers, and businesses as job creators.
REQUIRE ACCOUNTABLE TRANSPARENCY
Transparency is the new buzzword. I applaud recent efforts to make the business of Kansas government more accessible to Kansans. However, in the search for much needed transparency, accountability has been overlooked. Only accountability will elevate transparency from just a buzzword to meaningful oversight that benefits Kansans.
More than public access to government records, a bigger transparency issue is whether we can trust that our legislature is operating as promised.
The Kansas legislature annually provides billions in tax incentives, abatements and exemptions. When Kansas taxpayers are asked to foot the bill for these incentives, we need to know whether these incentives are really accomplishing the intended goal – generating a return to the state economy, and improvement in Kansans' lives that would not otherwise be achieved.
The legislature has repeatedly rejected efforts to make this assessment. The lack of audit oversight is made worse because the legislature has shrouded the identities of the entities benefitting from these incentives. We should have an impartial audit of these programs to ensure these dollars are spent wisely. Every dollar that is not is a dollar that could be saved or put toward essential services.
It's not just incentive programs that need greater oversight. State operations are not running smoothly. Contract irregularities at the Department of Commerce came to light last summer. Children missing from the foster care system while under the supervision of the Department of Children and Families have captured headlines. 2018 began with the revelation of $450 million being appropriated at the Kansas Department of Education without statutory authority. Even if the money was well spent on our children, it was funneled there illegally and without authorization under Kansas law.
The legislative audit committee rejected a proposed audit of the contracting problem at the Commerce Department. In both instances, allegations of wrongdoing remain unresolved and no one is held responsible.

I believe there is a better way. Bring back the State Auditor. Kansas had a State Auditor until the early 1970's. Since then there has been no independent oversight of state operations. The legislature did commission one efficiency audit of state operations. The result was more than $2 billion in identified savings ̶ not from cutting programs, but from simply better managing state operations. The legislature failed to implement many of the identified savings.
FAQs ABOUT OTHER ISSUES
Below are answers to frequently asked questions Kellie receives from voters at their doorsteps on other issues:
Are you Pro-Life?
Yes, I believe in the sanctity of life from conception to natural death. I am honored to have been the only candidate in the District 28 2018 House race endorsed by Kansans for Life.
Do you support the Second Amendment?
Yes. I support the right of law-abiding citizens to keep and bear arms. I am honored to have an "Aq" rating from the NRA.
Why are you a Republican?
In a nutshell, I'm a longtime Republican because I believe the party's platform best represents the principles of freedom, self-governance, and individual prosperity.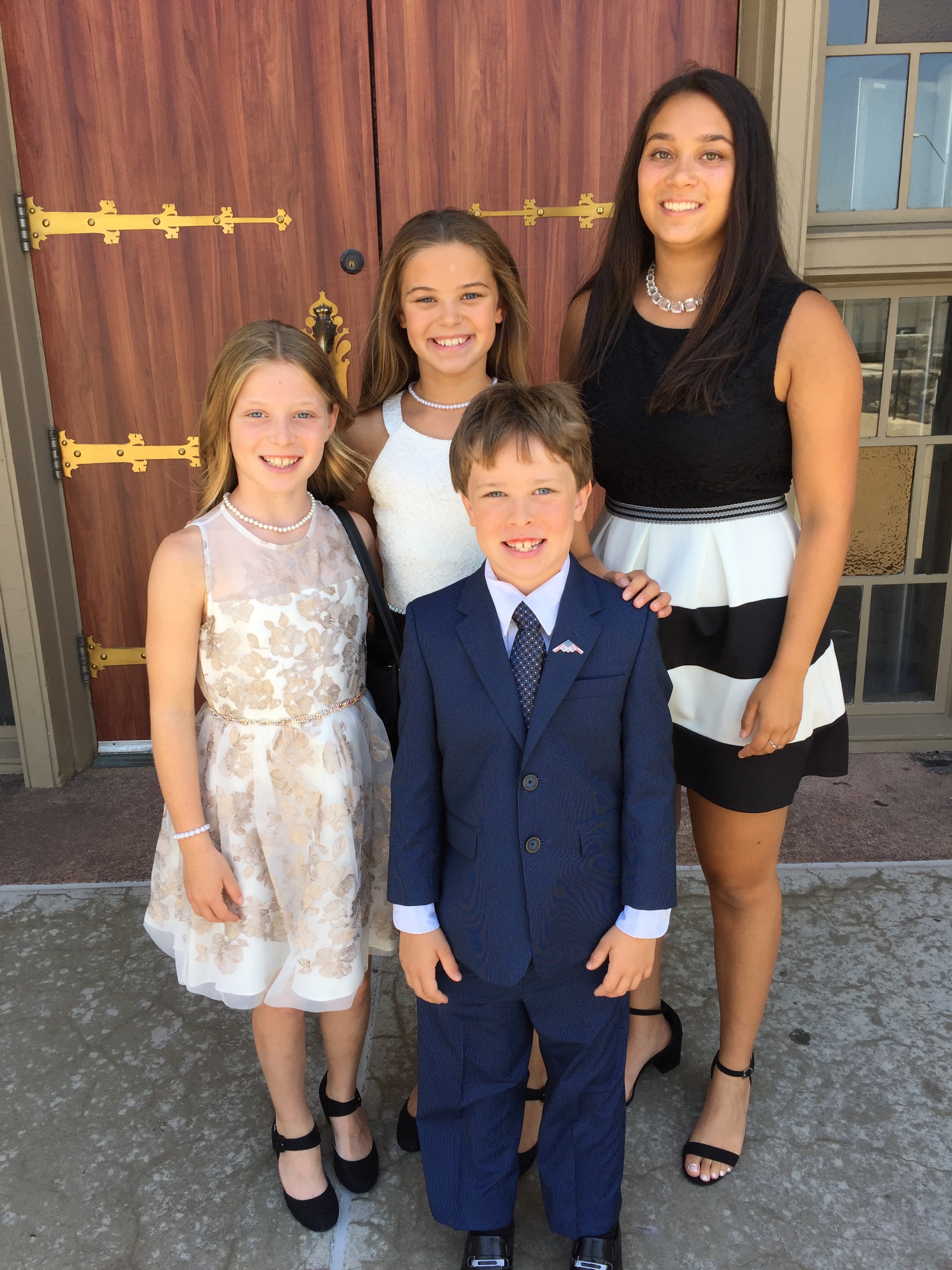 Support My Campaign
Want to get involved? Here's how you can help.
DONATE TO THE CAMPAIGN
Mail your checks to
Kellie Warren for Kansas
4630 West 137th Street, Suite 100
Leawood KS 66224
Or, you can click the DONATE button to use your credit card.
VOLUNTEER FOR THE CAMPAIGN
We're in full swing and I'd love your help! We need help with things such as:

- Driving Kellie/Volunteers
- Knocking on Doors with Kellie
- Literature Drops
- Mailings (Stuffing Envelopes)
- Yard Sign

Sign up to volunteer, and I'll be in touch!
HOST AN EVENT
Hosting a campaign fundraiser or Q & A session is a great way to support the campaign. Please fill out the form and I'll be in touch to schedule an event.
Thank you!